Mech Ace VR – Coming soon
The Mech Ace HTC Vive Demo shows how 'great' Virtual Reality can make you feel.
Walking on the Dark Side of the Moon with a Torch, shooting with Laser Guns and entering a giant Mech Robot that is 10 times taller then an average human being.
Move around freely and use big weapons like Swords, Lasers, Mini Guns and Rockets to destroy targets, including enemy Mechs!
Mech Ace HTC Vive Demo with Room scale picture in picture movements: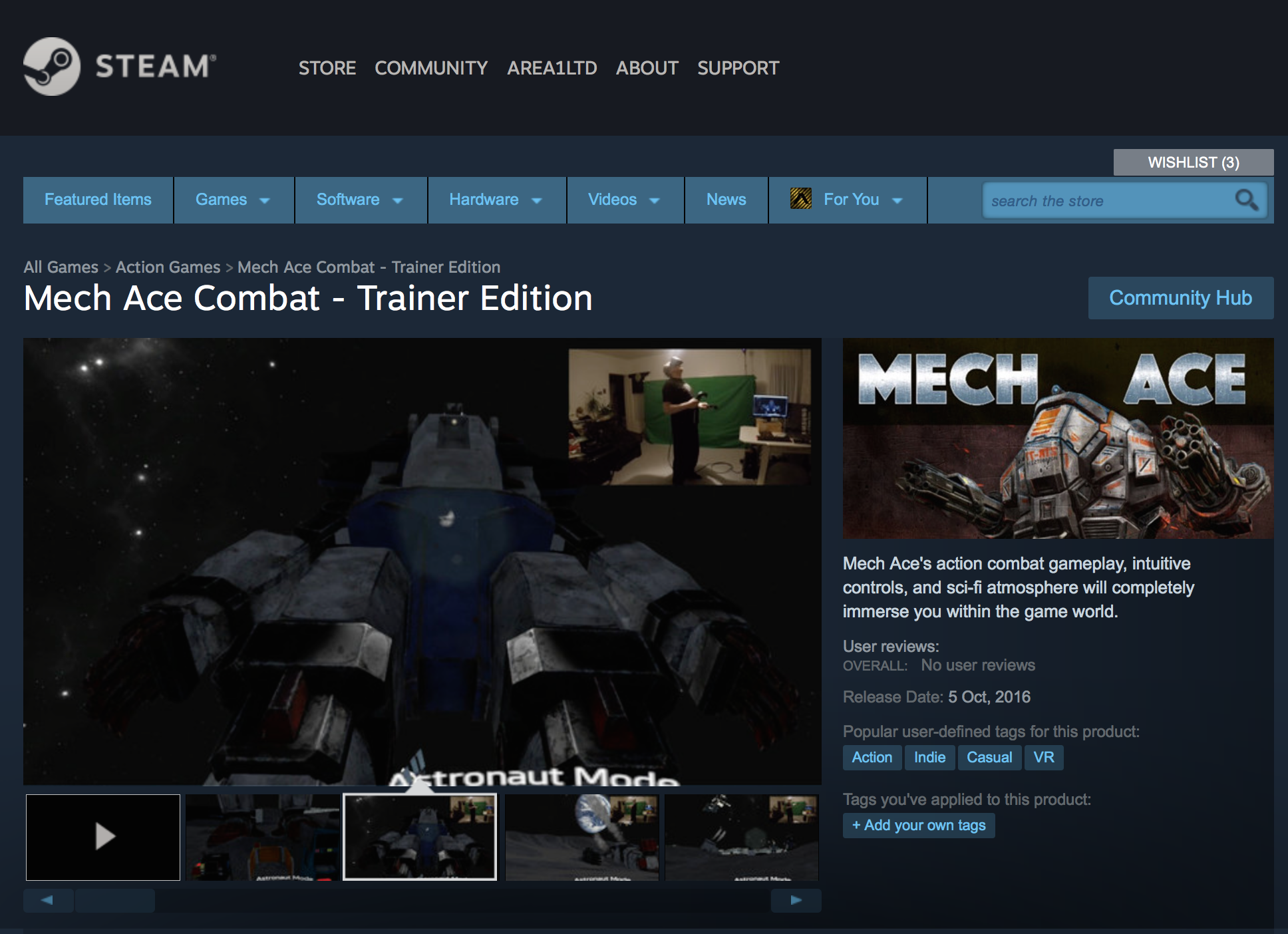 Mixed Reality Tech Demo
A Mixed Reality Tech Demo prove of concept mixing Virtual Reality and Augmented Reality in one game!